Church
Not only because you need something, but because you have something to be thankful for.
What's On
please expand each section to see what's on
Sundays
10:45am All Age Family Worship

11:30am Sunday School
Changes due to coronavirus
Following government advice on 16th March 2020, we are closing our cafe and toddler groups (Tuesday and Friday) until further notice. Further updates will be given when possible. For up to date information visit our Facebook page: 
https://www.facebook.com/lowerearleysalvationarmy/
Weekdays
Christian faith during the week, when our doors are open to offer programmes and activities for the whole community.
Tuesday

10.30am - 1pm Café
1:30pm - 3pm Parent & Toddler Playtime
Wednesday

12.30pm Babysong
This is an 8-week course for children between 0 and 12 months and their mother/father.
It is a creative group where, using music, movement and rhymes, we help stimulate the development of linguistic, musical and motor skills with each child.
This is not a 'walk in' activity - you must sign up for the course in advance.
For further information, or to find out when the next course is running, please telephone or email our Children & Family Worker (details at the top of this page).
7:30pm Bible study

6 weekly sessions (please telephone to check when these are running)
Thursday

10.30am - 1pm Toddler Café - As well as the normal café, there are toys in the main hall for toddlers to play while carers can sit with them and still enjoy items from the café.
10:30am Senior Citizen's Bible Study (usually 1st and 3rd week of the month - phone to check)
7.30pm Running/Walking club

A sociable group to run/walk and encourage one another in some gentle excercise. Suitable for those who walk or prefer a gentle jog! 
Because of the large number of people attending, we run two sessions of Songtime. During Summer school holidays, only the earlier session runs.
10am Baby and Toddler Songtime
11.15am Baby and Toddler Songtime (not Summer holiday)
Messy Church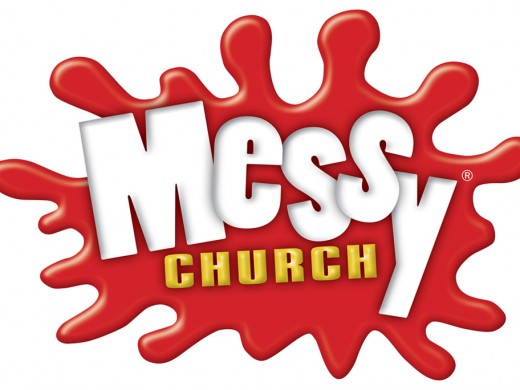 On the first Sunday of every month (except January) we run Messy Church from 4 - 6pm.
What is Messy Church?
Messy Church is for people who would like to come to a completely informal style of church.  Messy Church is for EVERYONE, regardless of age, and includes a range of activities - crafts, food, games, discussion, singing and stories. 
What Happens at Messy Church?
·         We start at 4pm and have an hour of craft and games.
·         Once we have finished with the craft we have about 15 minutes together where we show off what we have made, sing and listen to a short story.
·         After that, we eat!
·         Messy Church is always finished by 6pm
Café
Fancy a proper cup of coffee or tea, a snack, and maybe a nice chat? Then our church café is the place to be: Tuesday and Thursday from 10.30am to 1pm. On Thursdays the café extends into the main hall, where we put out toys so babies and toddlers can play, while carers relax and enjoy a drink and snacks from the café.
Here you'll find a warm welcome and, if you wish, a listening ear.
Meet the people
our church leaders are committed to transforming the lives of people in their community
Sue Betts
Major